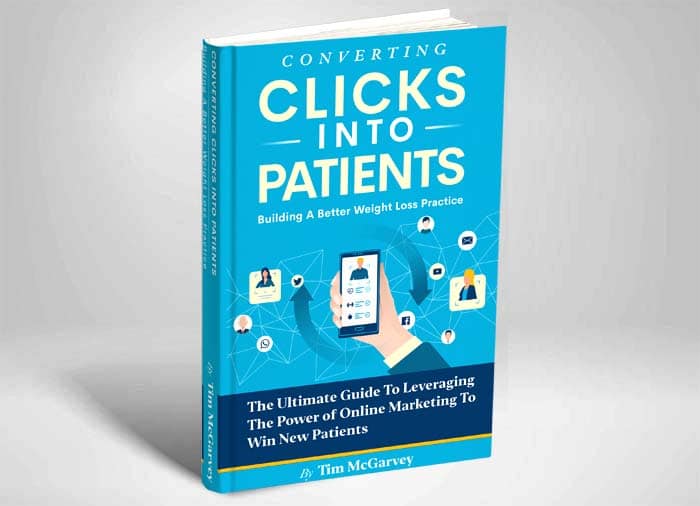 How to Get New Weight Loss Patients
The internet is a vast, global network of opportunity, if you know how it works. "Converting Clicks into New Patients", is the perfect guide to finding new weight loss patients online. This book is a detailed overview that shows you how to use online tools to find potential new patients, and get them to call for appointments.
Building up a steady stream of new business takes time, effort, and expertise. We'll show you how to do it so you get results. This book is a definitive guide to online marketing for doctors serious about growing a medical weight loss practice.
Most people are confused about what steps to take when it comes to online marketing. In this vast network of opportunity known as the internet, it can be hard to get clarity and know what works.
This book includes all of the steps that are foundational to marketing success.
You will learn:
Why Successful Marketing Starts with Google
How to Build a Reputation that Attracts New Patients.
The Best Way to Set Up Facebook, YouTube and Twitter.
Step-by-step tips for your practice on Google Maps.
Ways to Protect Your Practice from Spam Tactics.
…and Much More.
Get the Book Today
To find out how to get your copy of "Converting Clicks into New Patients" enter your contact information in the form on this page.